Praying Mom
Making prayer the first and best response to motherhood
How will you protect your children from all the world throws their way?
"God, I need you to do something in my children!"
Have those words found their way into your desperate prayers? Have you prayed, "God, I can't be the mom they need. I need You to help me!"
The good news is that there is a way to stay connected with the One Who has all the answers, so you can be the mom you need to be.
Brooke McGlothlin was faced with the undeniable fact that her best efforts fell woefully short of her goal to produce godly children. She knew if God didn't show up, nothing would change in her home, so she began to pray scripture for her children. Both her life and her children's lives were transformed. Yours can be too.
Over the years, Brooke learned that while prayer is the most important part of Christian parenting, many moms feel stifled in their prayers and so continue to feel helpless and hopeless.
Do you feel like you:
don't know what or how to pray.
don't know if your prayers really matter.
can't pray until get your life together.
are too busy to pray
Praying Mom will have you making prayer your first and best response to every aspect of family life, and thriving as a mom full of hope in the God who can, even if you can't.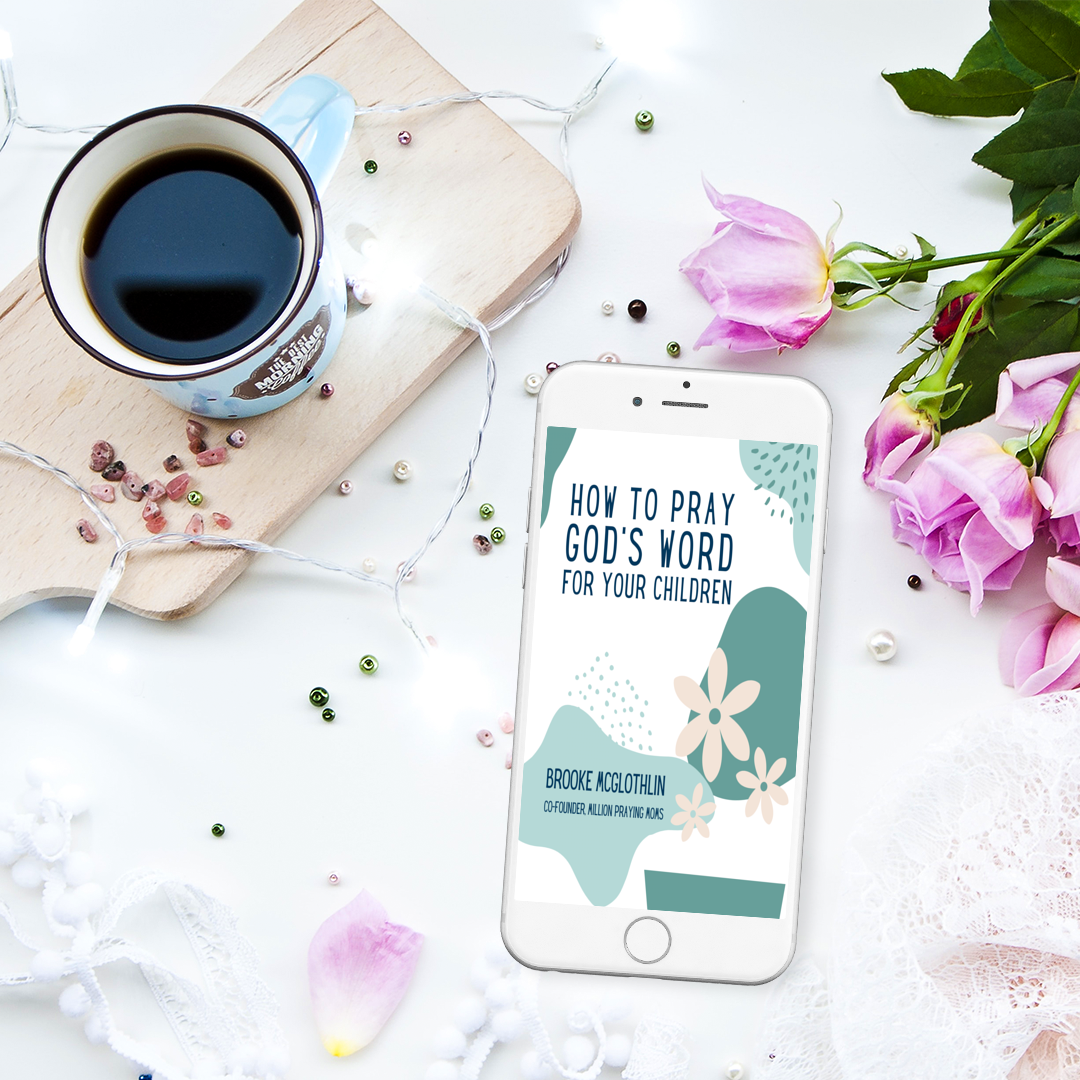 BONUS CHAPTER #1: How To Pray God's Word For Your Children
"How do I learn how to pray?"
That's the question Brooke gets asked every time she talks about being a praying mom. In this short bonus chapter of Praying Mom, Brooke walks you step-by-step through the very process she uses to search God's Word for scripture to pray for her family, and even includes several scripture-based prayers for various situations and needs at the end!
$8 VALUE
There are 50+ prayers inside of the Praying Mom book. When you purchase the book, you'll receive directions on how to download each of them in audio format. Consider it like being prayed for by Brooke McGlothlin!
You'll have prayers for when you need hope. Prayers for when your child needs help. Prayers for when you need more joy. Prayers for when you're angry. Prayers for when you're worn out and weary. Prayer for when you're afraid. Prayers for when you need God to move. And more!
$100 VALUE
Here's How to Claim Your FREE Order Bonuses!
Access to the bonuses are INSIDE of the book. As you read it, you'll be given specific instructions for accessing them!
Podcasts About Praying Mom
Jeannie Cunnion, author of Don't Miss Out: Daring to Believe Life is Better with the Holy Spirit
"Prayer comes naturally to some, but not to most. And because the words don't flow, or we think we need to follow a formula, we moms end up avoiding the most essential and transforming work we do on behalf of our kids. We don't pray. But Brooke has written a wonderful book that breaks it down and makes prayer not only feel possible, but irresistible, because she gives us words straight from The Word to pray for the people we love most."
Mary DeMuth, author of over 40 books including, Building the Christian Family You Never Had and Ordinary Mom, Extraordinary God.
"As one who prays daily on the Pray Every Day Show, I jump up and down with joy about Brooke McGlothlin's heart for prayer. She is a wise mentor to moms everywhere who long for change in their family, agonize over some of their children's choices, and feel ill-equipped to pray in the midst of a constantly changing world, hell bent against their kids. If you long for transformation, particularly in yourself, give yourself the gift of Praying Mom."
Hannah Anderson, author of Humble Roots: How Humility Grounds and Nourishes Your Soul
"Few things in life can humble you like motherhood can. And yet, how often do we try to whiteknuckle our way through it all? In this gift of a book, Brooke McGlothlin reveals the heart of our kind heavenly Father who carries our burdens even as we care for our own children. Read it and learn how to clasp your hands together in a new way: in prayer and praise to the one who'll carry you through."
Crystal Paine, author of Love-Centered Parenting: The No-Fail Guide to Launching Your Kids
"I believe some of the most impactful work we will ever do as parents is on our knees, praying for our kids. If you've wanted to pray more for your kids, but you struggle to know what to pray or how to pray — or if prayer is even worth it! — you will be so encouraged by reading Praying Mom by Brooke McGlothlin."
Becky Keife, No Better Mom for the Job: Parenting with Confidence (Even When You Don't Feel Cut Our for It)
"If there's anything I've learned about motherhood, it's that I simply don't have what it takes to  be the mom my kids need—apart from God. So it's good news that God is, in fact, with me— with us—in the thick of motherhood! In Praying Mom, Brooke McGlothlin reaches into the heart  and hard of motherhood with the encouragement of a friend and unshakable hope of Scripture. If  you've ever felt like prayer was your last resort or you aren't even sure how to pray or if it really  makes a difference, Praying Mom is the book you need. Not only does Brooke address the very  real challenges praying moms face, but she teaches us how to pray. This is the companion every mom needs."
Katie Westenberg, author of I Choose Brave: Embracing Holy Courage and Understanding Godly Fear
"This is more than a book, this is a field guide – a relatable, actionable and priceless resource for any woman with honest questions and real doubts about prayer. Brooke addresses both the why's and how's of prayer with the wisdom and grace of a good friend, and structures it all on the solid foundation of God's Word."
Erin Mohring, Cofounder Million Praying Moms
"Many Christian women struggle with their prayer life, but are often unsure WHY they are struggling. Brooke fleshes out these stumbling blocks with real-life examples in order to help women move forward with grace, not shame. Her insight and biblical guidance is incredibly helpful and freeing for every mom!"
Rachel Wojo, author of One More Step: Finding Strength When You Feel Like Giving Up
"Brooke McGlothlin's Praying Mom book provides the exact prayer encouragement that modern moms are searching for. The inspiring prayer examples paired with Bible verse reminders make this book a nightstand-keeper. I'm so excited for a million moms and more to get their hands on this much-wanted resource!"
Jen Schmidt, author of Just Open the Door: How One Invitation Can Change a Generation
"Prayer. We know it's a unique privilege, but we often over think the process.  As an "almost" empty nest mom of five,  I wish "Praying Mom" had been in my spiritual tool box all these years. With Brooke's encouragement, not only will you draw closer to the Lord, but you'll welcome prayer as a life giving priority on this sacred journey of motherhood."
Monica Swanson, author of Boymom: What Your Son Needs Most from You
"In Praying Mom, Brooke McGlothlin addresses our prayer lives with all of the importance that it deserves, while not laying an ounce of guilt or shame on the reader. The humility and grace that Brooke sprinkles throughout the pages will draw readers in to discover that prayer is every bit as accessible, enjoyable, and rewarding as it is essential. This book belongs on every mother's nightstand."
Maggie Whitley
"As a mama to four young children, my heart & mind found rest reading, Praying Mom. The biblical foundation Brooke shares is exactly what mothers need to hear. Her practical applications provide us with the tools to model the gentle yoke of Christ while leading us back to God's lovingkindness."
Stacey Thacker, author of Threadbare Prayer: Prayers for Hearts that feel Hidden, Hurt, or Hopeless
"One of my favorite things is listening to Brooke pray. I love this book because it is her heart for Jesus and how she talks to him every day. Praying Mom is the prayer mentor you've always wanted from a mom who absolutely lives this message on her knees."
Michelle Myers, founder of she works His way
"Praying for our kids is both simpler than we make it and more important than we often realize. And inside these pages, Brooke will help you understand and live out both of those truths in your everyday life. Plus, the Scripture-inspired prayers are a true gift!"
Sissy Goff, LPC-MHSP, Counselor and Author of Raising Worry-Free Girls
"Brooke McGlothlin is a trusted voice in the world of parenting. She leads with heart, with wisdom and with the reminder of the foundational difference prayer makes—for us and for the kids we love."
Gina Smith, Mentor Mom for Million Praying Moms
"Even though I am almost 15 years older than Brooke, she has become my "prayer mentor." Working with Brooke and hearing her passion for praying God's Word has transformed my own prayer life and it has now become one of my own passions. I can't think of any better ministry than one that teaches women how to better communicate with their God. I will be forever grateful that God has allowed me to work with Brooke and has allowed me to call her a friend."
Stephanie Mitchener, Reader
Praying Mom is a wonderful, refreshing book. As a mother and grandmother, I found it to be exactly what we need to get us started praying God's Word, whether we are a novice or expert! 
Not only did Brooke challenge me to pray using the Word of God as my base, but she gave me practical application for scripture based prayer! The testimonies were very relatable however, I found Brooke's transparency and pure love for the readers most refreshing. She has a true desire to take us somewhere in prayer that we've never been!
Brooke McGlothlin is the cofounder of Million Praying Moms, and author of 5 books, including her latest, Praying Mom: Making Prayer the First and Best Part of Motherhood. She's a wife and mom to two teenage boys who make their home in the mountains of Appalachia, calling southwestern Virginia home.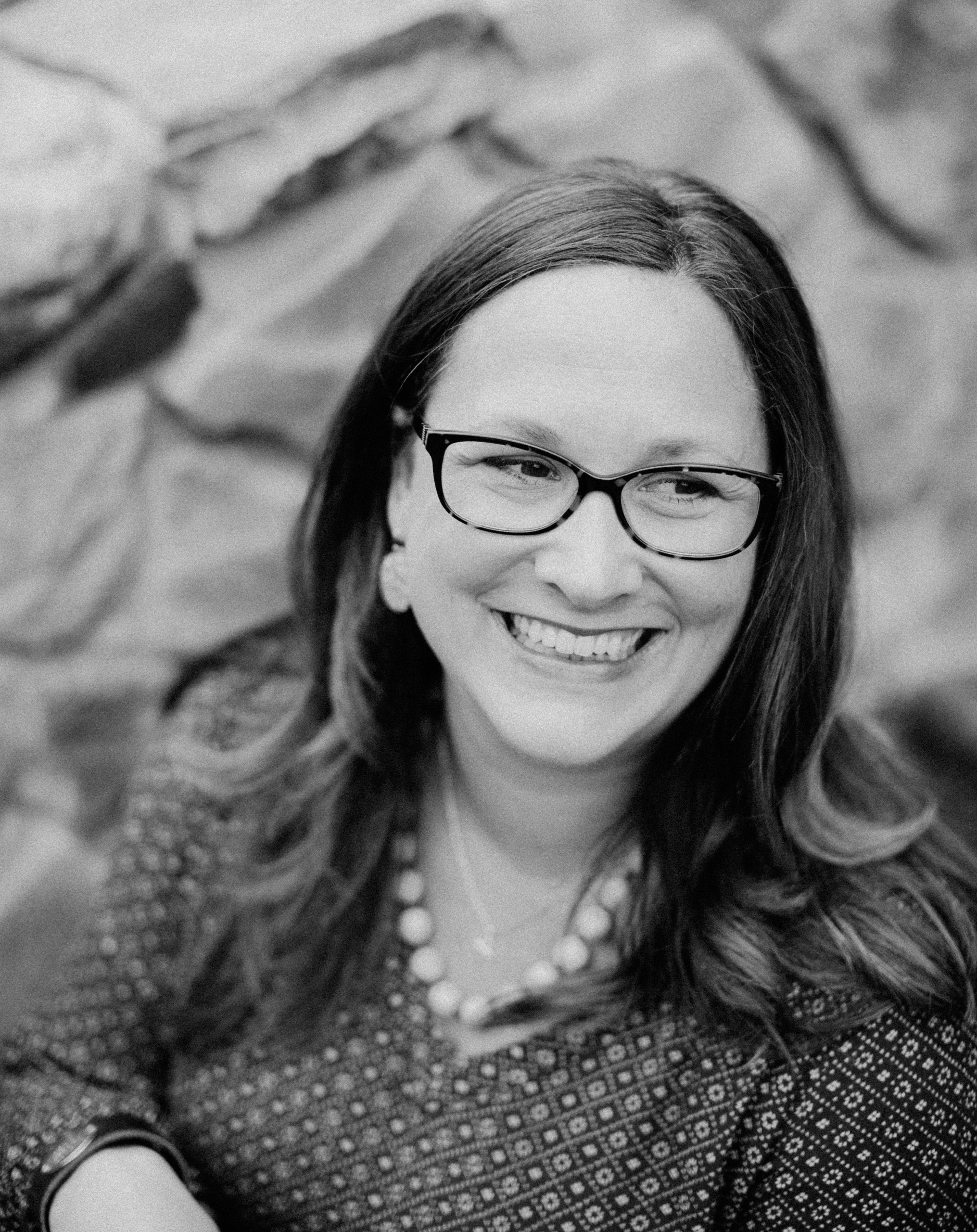 Bits of Brooke
One of my specialties is finding the spiritual lesson inside of the ordinary things of life, and as an introvert, I prefer to surround myself with an inner circle to share it with. As a part of my monthly newsletter for online friends, Bits of Brooke, you'll get insider info about what's happening in my family's daily life and how God uses the hard, happy, and hysterical to teach us more about Him. Just enter your name and email address below to subscribe and I'll send you two free prayer printables based on my newest book, Praying Mom (designed by Erin Mohring).